Under the complicated and tense trade situation, Yizumi still maintains a steady pace of globalization. It not only grows rapidly in India and Vietnam markets expanding its production capacity, but also increases investments in sales and R&D in the global top-end market in Germany. Zhang Tao, general manager of Yizumi Injection Molding Machine Division, said: "Yizumi has made Germany, India and Vietnam strategic key markets, and gradually enters the markets at different levels to eventually achieve a global overall layout."
Global trends: India, Vietnam markets grow rapidly

As a Chinese machinery manufacturer and system solutions provider, Yizumi has been very active on the world stage in recent years. The company has established nearly 40 overseas sales outlets. From North American subsidiary to French spare parts center, Belgian environmental plastics innovation center, German R&D center, and Indian subsidiary and Vietnamese subsidiary, Yizumi has been present at the Americas, Europe and Asia markets. In the complex and volatile trading environment, the overseas business of Yizumi injection molding machine continued to grow at a high level in 2018.
India and Vietnam are among the fastest growing global markets of Yizumi. On June 30, 2017, Yizumi India subsidiary went into operation. After one year, revenue exceeded 40 million RMB. The Indian market became the company's largest single overseas market in 2018. This year, the Indian market is still maintaining rapid growth. The willingness to invest in injection molding equipment is strong. Yizumi is confident in fulfilling the Indian revenue target. "The Indian factory is currently at full capacity, and we have already started to buy land in India to prepare for future development." Zhang Tao said.

Another hot market is Vietnam. Due to its border with China, culture and customs are similar to those of China, Chinese companies are more adaptable, and labor-intensive enterprises such as toys, footwear and clothing are gradually transferring to Vietnam. Focusing on the new manufacturing industry trend, Yizumi established a subsidiary in Vietnam in May this year, whose main business includes sales of injection molding machine, die-casting machine and spare parts, product display and technical services. This is a new chapter of Yizumi's globalization operation.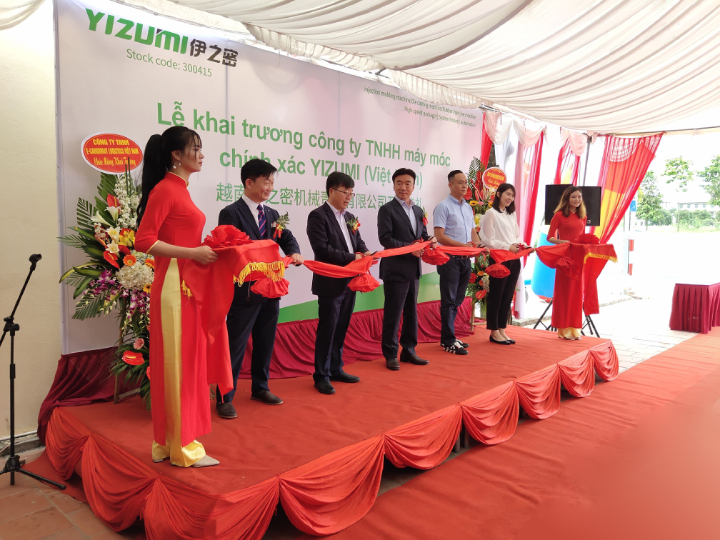 Yizumi Vietnamese subsidiary officially opened in May 2019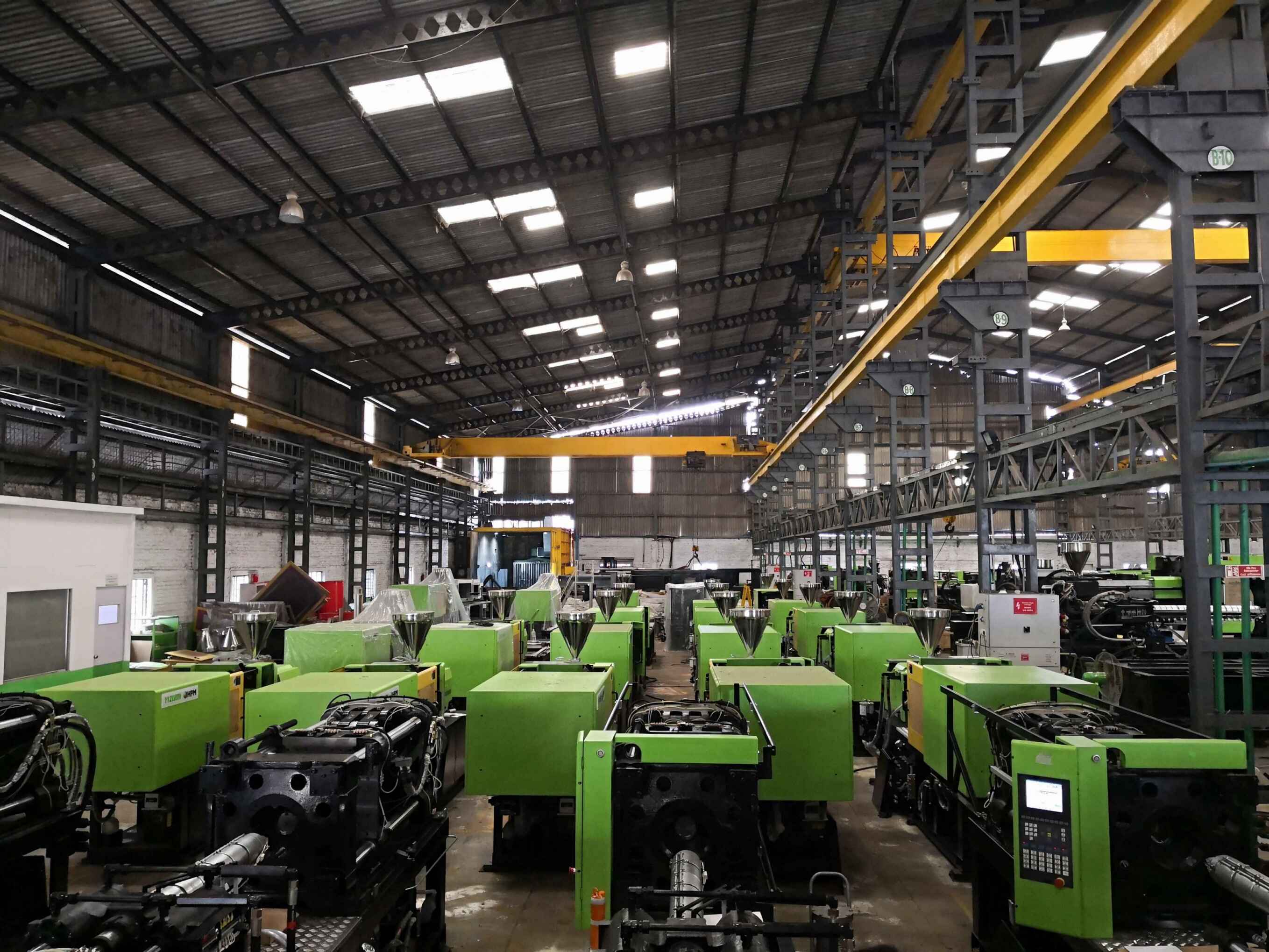 Yizumi India factory

Next step: further cultivation of the European market
The European market has always been known for its strict entry standards, and it is not easy to enter the European market. "European customers have higher requirements for equipment reliability, operating efficiency and safety and energy saving." Zhang Tao said that due to the high labor costs in Europe, most factories have adopted automated production, which requires higher reliability of the machine. In addition, in terms of production results, European customers are also pursuing higher stand-alone production efficiency to achieve greater output with fewer resources.
To meet the demands of European customers, Yizumi penetrated through the high-end products - DP series two-platen machine and A5 series standard servo injection molding machine, and changed the machine according to CE standards of different countries to meet the safety and energy saving requirements of customers. Today, the sales volume of Yizumi products is rising rapidly, and it is used in many industries such as automotive, home appliances, medical care, packaging, logistics, etc., and has established outlets in France, UK, Italy, Spain, Portugal, Turkey and other countries.
At the same time, Yizumi increases its investment in services, and has set up a spare parts center in France last year, with nearly 400 types of parts, which can meet the demand for spare parts in the entire European market. This year, we will also implement the resident engineer plan to provide services for European customers and assist agents in installation, repair and maintenance of large machines.
With the brand effect gradually getting better in Europe, Yizumi initiated further deep cultivation, and plans to register Yizumi Precision Machinery (Germany) Co., Ltd. As a wholly-owned subsidiary of Yizumi in Germany, it will deploy a team of sales and service staff from China and Germany to support the European market.
"We will hire more German sales personnel. They know more about the rules and needs of the local market and can communicate better." Zhang Tao said that in the future, Yizumi will continue to increase investment in the top-end market in Germany.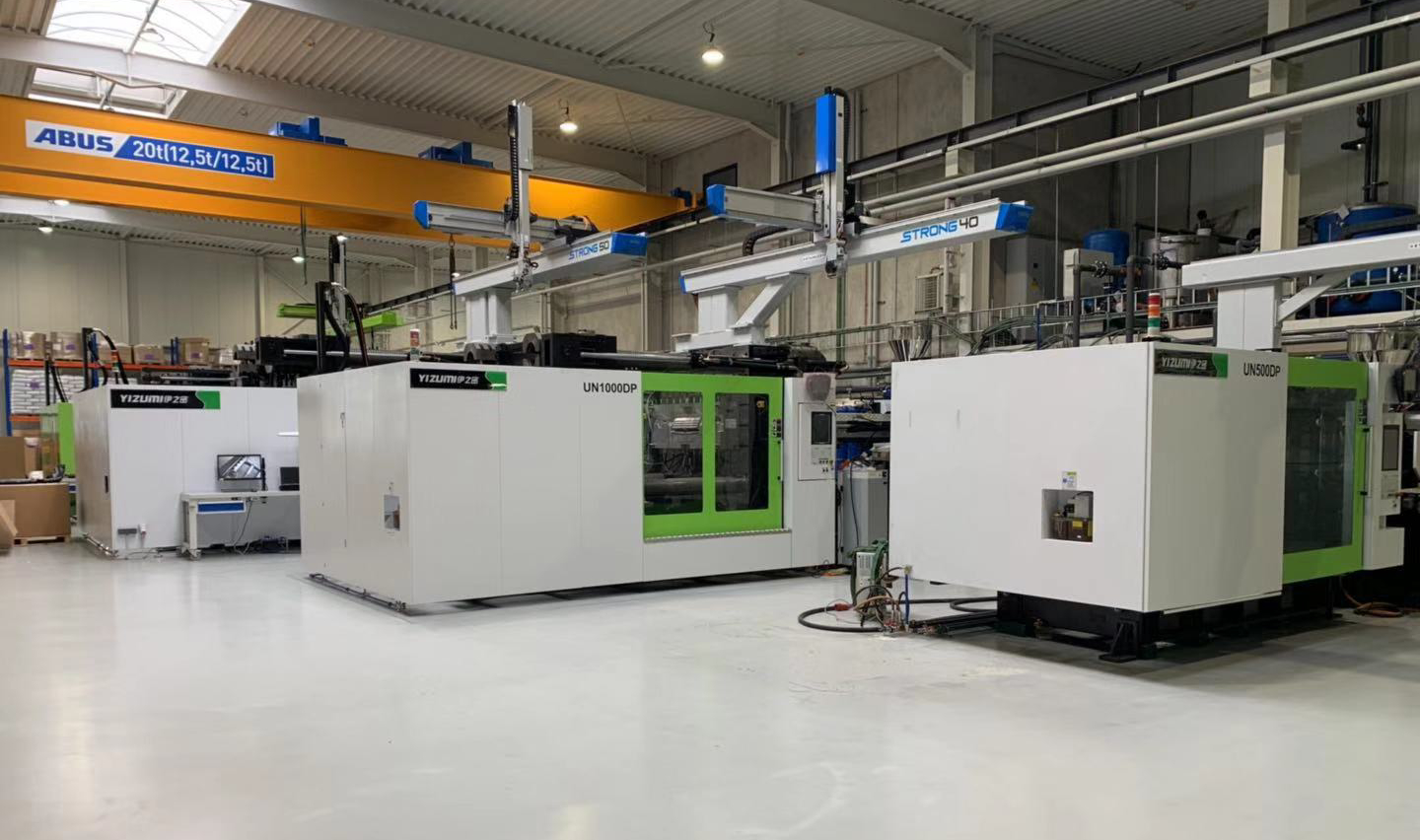 Yizumi FoamPro solution successfully commissioned to Prince & Weiss Environmental Plastics Innovation Center

High-end breakthrough: connecting German technologies
In fact, in Germany, Yizumi's research and development investment is ahead of marketing. A year ago, the Yizumi German R&D Center in the campus of Aachen University has assembled a senior technical team specializing in additive manufacturing, special applications of polymers, lightweight and multi-material application technology. Among them, the micro-foaming solution launched in 2017 has been successfully marketized; customers include Chinese research institution, and a supplier of Audi – Changchun Huatao Automotive Plastic Parts Co., Ltd. The company purchased a 900 ton two-platen machine with MuCell function for the production of lightweight interior components. In overseas market, three units of two-platen injection molding machines equipped with the MuCell process have been installed at the Belgian Environmental Plastic Innovation Center for European customers for mold trial and product development.

Yizumi German R&D Center at Aachen University

The transformation from an equipment manufacturer to the overall process application solution provider, the German R&D center provides a new breakthrough for Yizumi, and facilitates Yizumi to enter the higher-end market, providing technology-leading and better cost-effective solutions.
"From R&D to marketing, Yizumi is entering the European market step by step. With the advancement of the German R&D center and the new German subsidiary, it is foreseeable that the European market situation will be further opened and there will be more opportunities for Yizumi in the future."
It is worth mentioning that Yizumi polyurethane in-mold coating solution and direct compounding injection molding solution (DCIM) developed this year will also appear at the K 2019. Zhang Tao said: "These two systems are aimed at the application needs of European markets, and were jointly developed with leading European technology companies in the field."
For example, DCIM jointly developed by Yizumi and the German company Exipnos, will show direct compounding injection molding of degradable plastics at K 2019. "In recent years, the voice of reducing environmental pollution caused by plastics in Europe is getting higher and higher, and the application of degradable materials will gradually increase, but due to the high cost, it cannot be fully promoted and applied. Our solution can help customers reduce the cost of degradable materials expanding the possibility of application." In addition, DCIM will further be introduced to different systems for different material formulas. At present, some European customers have proposed to develop DCIM solutions with more types of materials, bigger injection volumes, and larger supporting equipment.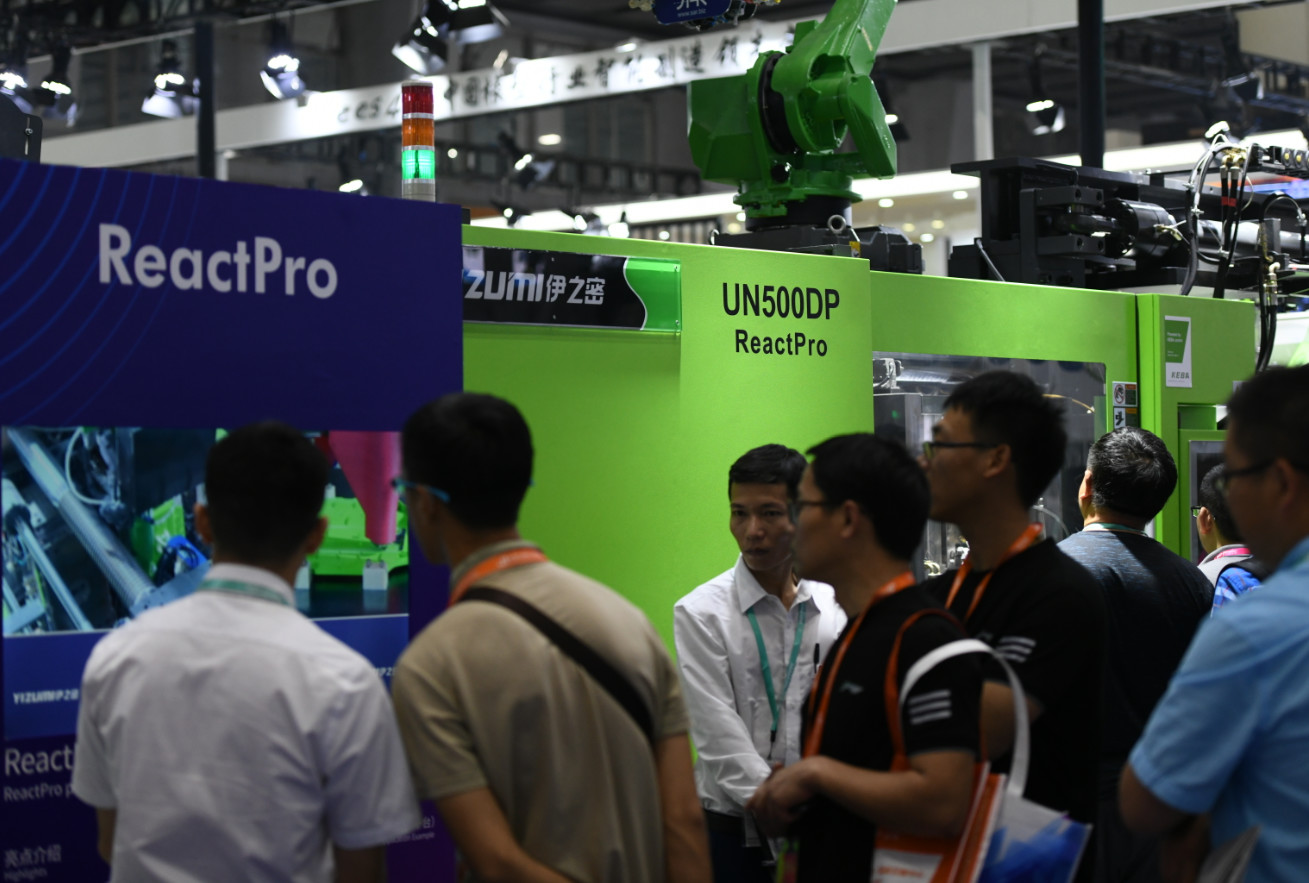 Yizumi Vietnamese subsidiary officially opened in May 2019

【Yizumi at K 2019:
IMM booth: Hall 13 / D80
DCIM solution: Hall 12 / A27
Rubber booth: Hall 14 / C59 】