The automobile industry affected deeply by Industry 4.0 has been promoting intelligent transformation in recent years. Among them, the automation production line for bumper that approaching to high efficiency, high automation and informatization has become an important investment project for first-class auto part factories. Focusing on the industry requirements, YIZUMI invested heavily to develop the Bumper Forming Automation Integrated Solution. Based on UN3200DP two-platen injection molding machine, the complete solution covering an area of 245 square meters is equipped with feeding system, molds, auxiliary equipment, robots as well as YiMES Manufactory Execution System. It could complete the whole automatic production from raw materials to molding, open flame deflashing, spure cutting, weighting, and laser marking within 48s. Besides, the molds can be changed quickly. All mentioned above make the automatic, unmanned, informational bumper production possible.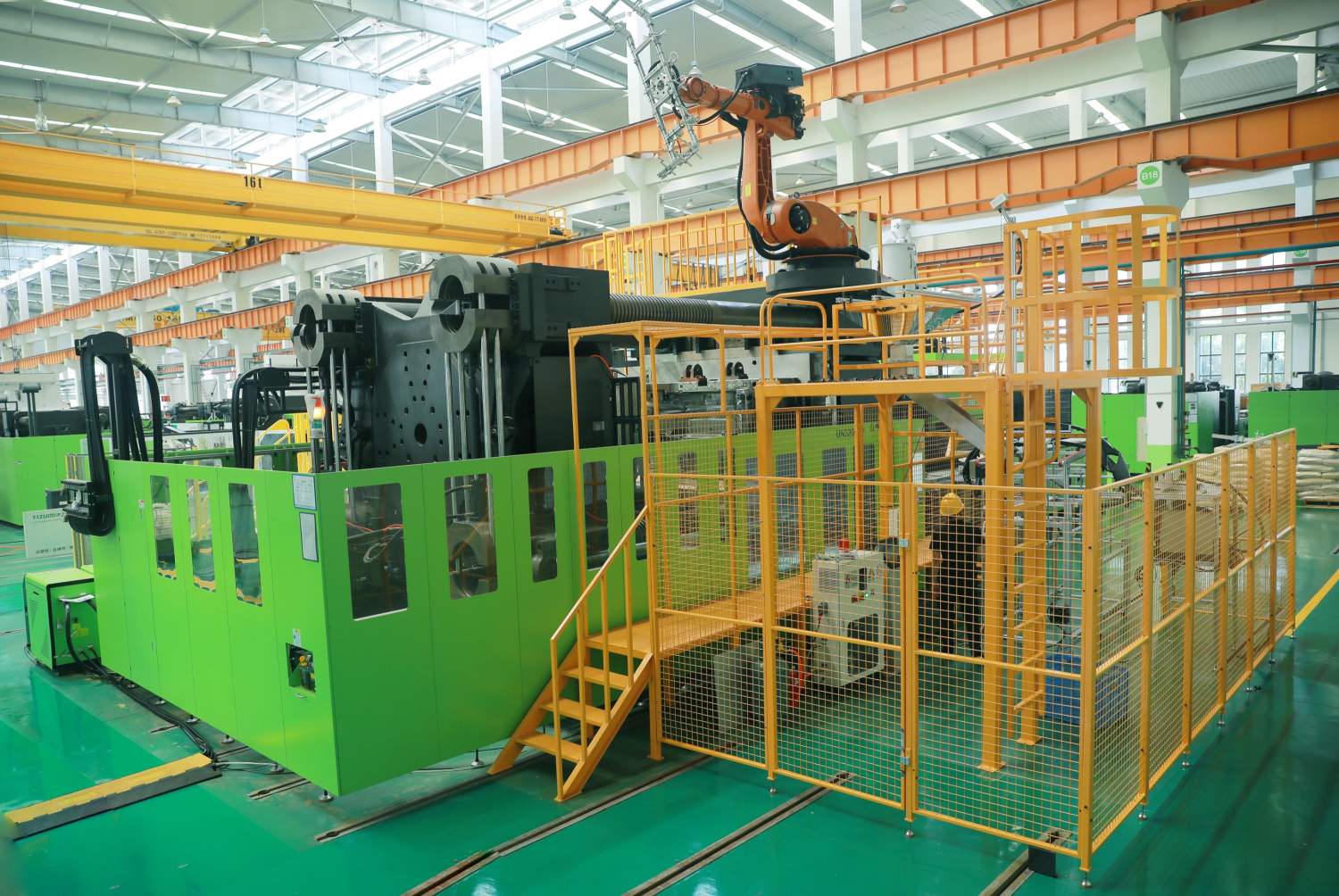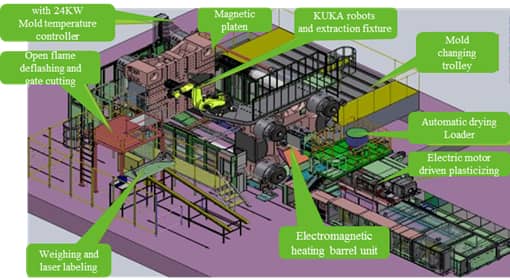 It is worth mentioning that the quick mold changing systems in this solution could automatically change the molds in three minutes. Equipped with RFID mold recognition technology, the processing parameters and jigs of injection molding machines, robots, and auxiliary equipment can also be replaced according to the current mold.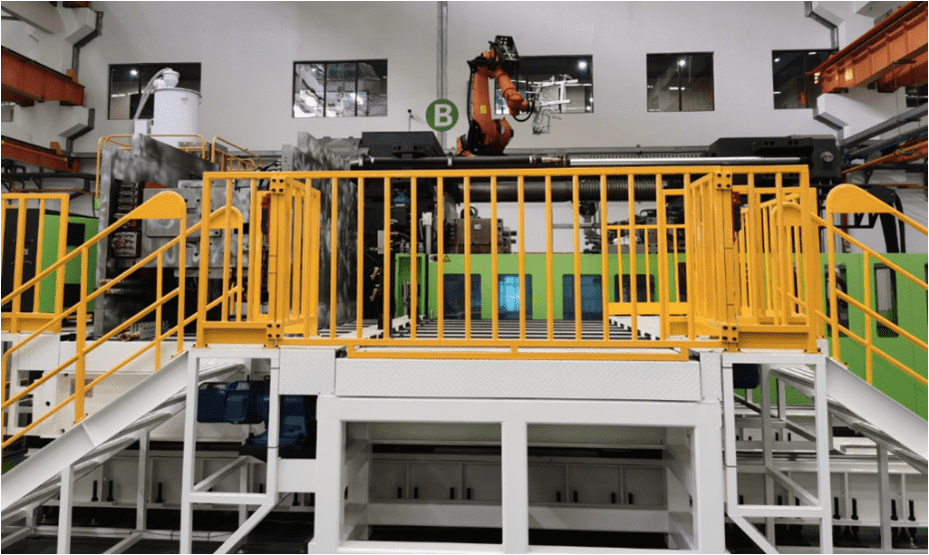 ·Change mold automatically (realize automatic replacement of molds, injectionmolding machines' parameters, robotic Jigs and parameters, and auxiliaryequipment' parameters);
·Equipped with KUKA robotic automation system, this solution is ableto realize various functions such as spure cutting, delivery, open flamedeflashing, weighting, and marking;
·Molds pre-heating function;
·Product weight repeatability≦3‰, injectionend-position repeatability≦±0.3 ;
·Energy consumption grade: reach the national Grade 1(≤0.4kW.h/kg);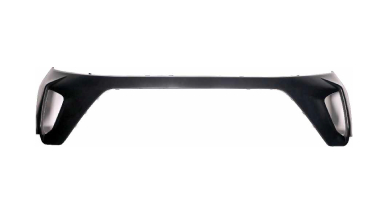 ※The Data above were acquired by testing in the factory, only for your reference. The specific data please refer to the actual equipment.
The Preview of YIZUMI Online Open Week will keep updating, stay tuned!