Hybrid Electric Injection Unit IU13250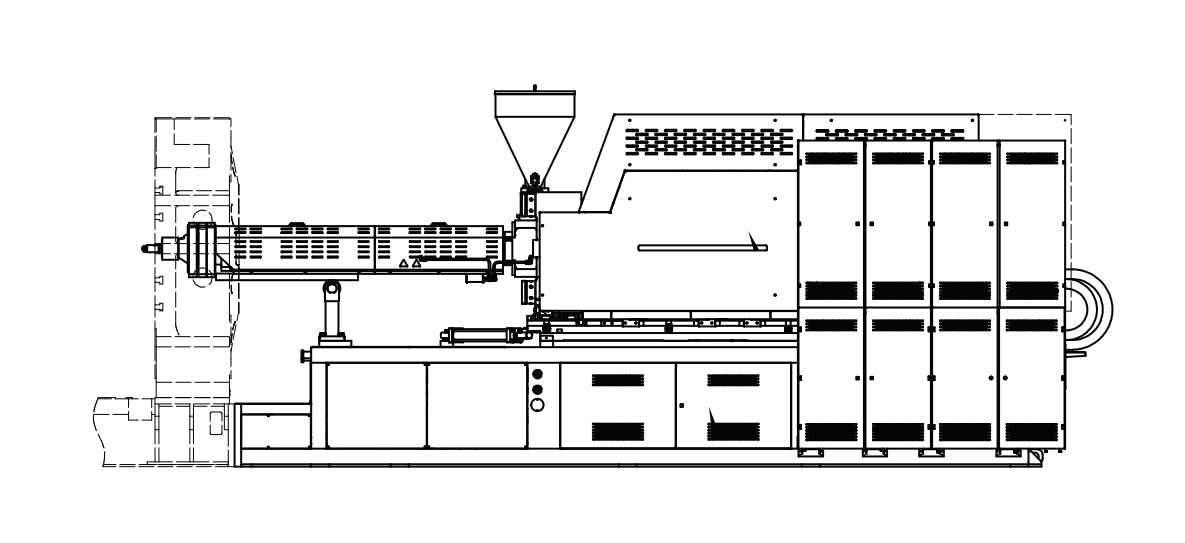 Add the auxiliary injection cylinder structure based on the traditional electric injection unit to allow size expansion of the electric injection unit without compromising its accuracy and improve the injection molding capacity of the large-scale electric injection unit.
The hydraulic thrust generated by the auxiliary cylinder in the operation can, to a certain extent, effectively prevent dual-screw or multi-screw from being out of synchronization due to inertia, avoid mechanism jamming, and ensure the safety of the screw and other key components.
For operation safety, it can effectively avoid mechanical collisions caused by losing control at high speed and ensure the safety of mechanical components. The hydraulic cylinder provides part of the injection force as an auxiliary device. As the primary mechanism, the screw provides position and speed control in addition to injection force.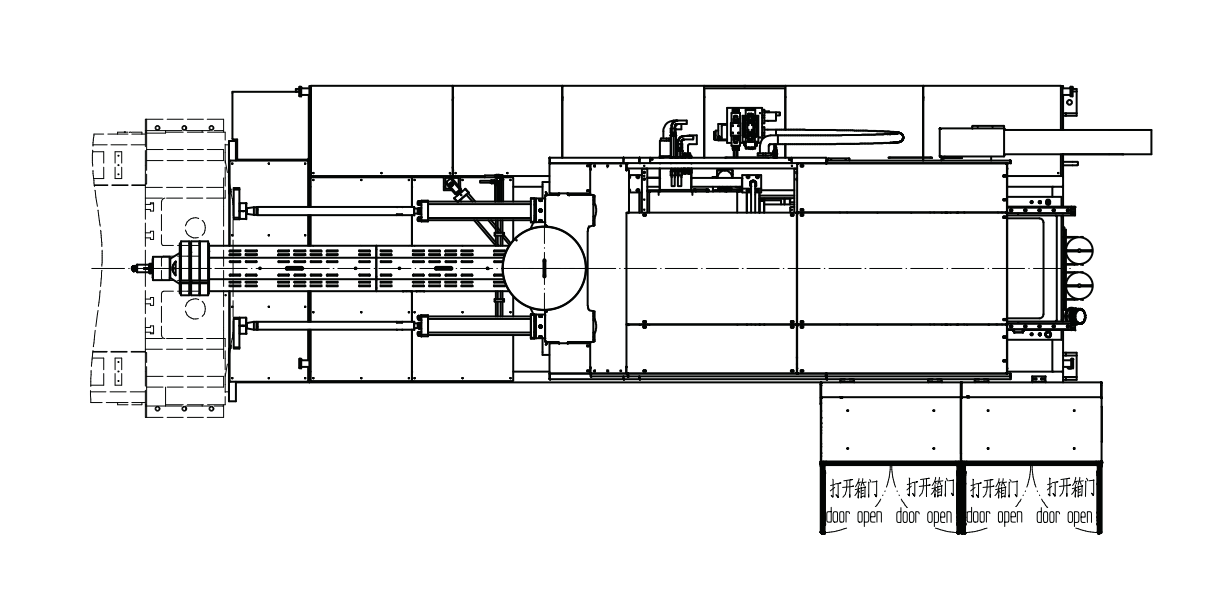 Highlights:
· Electrical high-speed positioning, together with hydraulic pressure-holding balance the needs for high efficiency, precision, and energy saving.
· Electric motor specs: injection speed 150mm/s, maximum injection response 100ms, injection pressure 180mpa, position repeatability 0.01mm, injection pressure fluctuation ±0.15mpa.
· Plasticizing back pressure fluctuation 0.11mpa, plasticizing speed fluctuation 0.1rpm.
· Super high energy efficiency, saving more than 30% energy compared to the hydraulic machines with equivalent capacity.
· Support compound actions such as mold opening/closing and plasticizing for higher production efficiency.
Injection speed:150mm/s
Injection pressure:180MPa
Position repetition accuracy:<0.02mm
Injection pressure fluctuation:±0.16MPa
Holding pressure fluctuation:±0.5MPa
* All the data herein come from Yizumi's factory. Please check the data of the actual customized equipment.