YIZUMI-HPM is showing visitors with the FF series electric injection molding machine and its integrated solution at Injection Molding and Design Expo 2022 which takes place from May 25th to 26th in Huntington Place, Detroit, United States.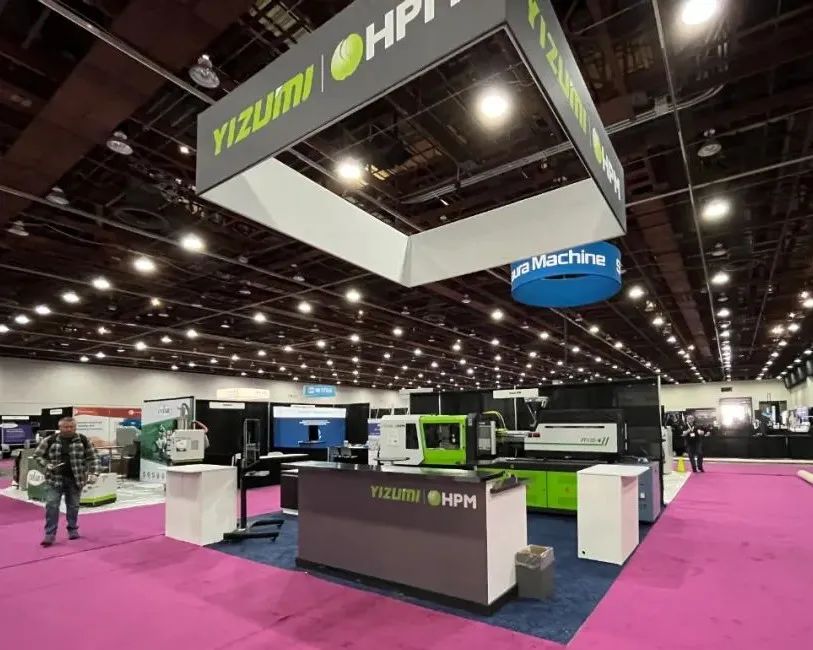 Injection Molding and Design Expo has brought together the complete North American supply chain, from part and mold design, through process optimization and automation, to finishing and assembly, aimed to provide more cost-effective parts and better support to global sustainable development.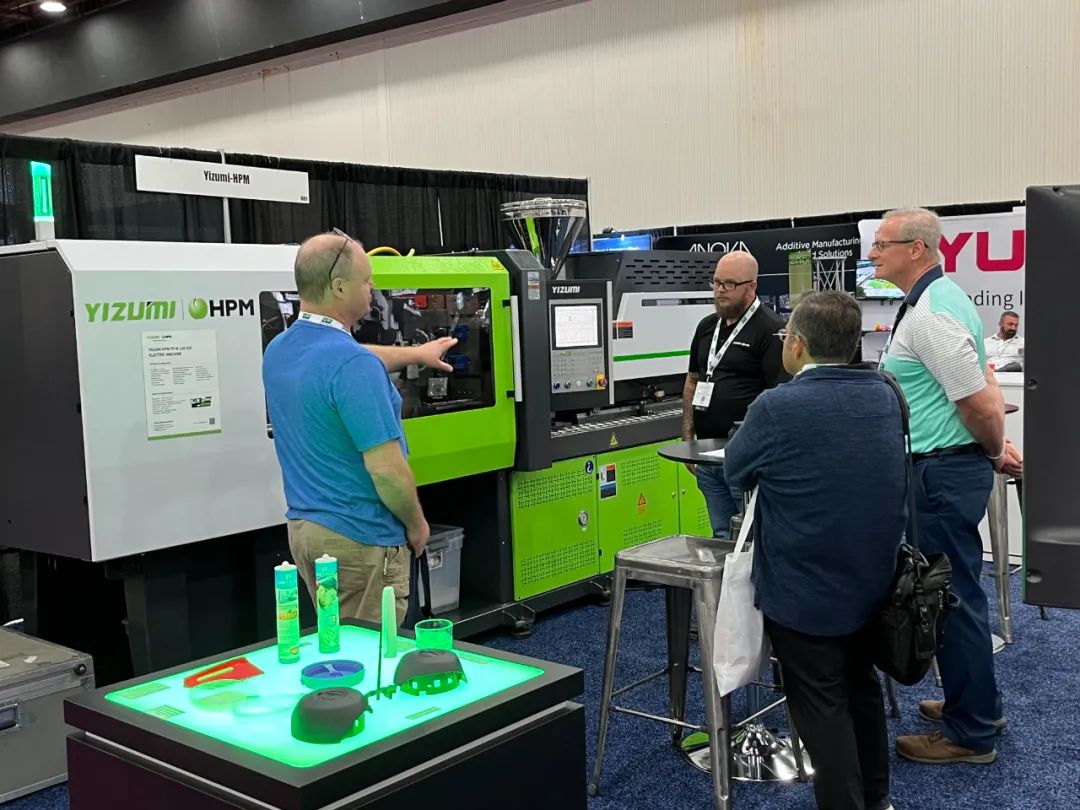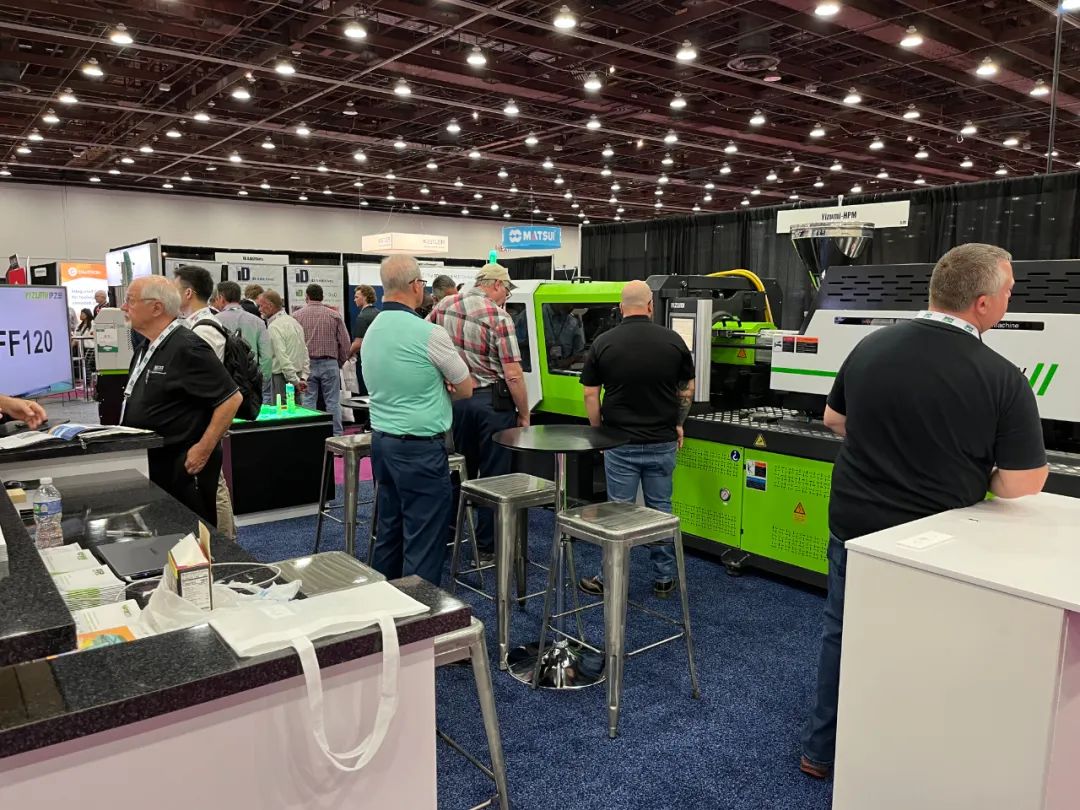 At the YIZUMI's booth, the FF135-N electric injection molding machine vividly demonstrates how to produce medical blood tube filters on site. A flow of visitors have been attracted to stop and take a close look, and even actively talk with our staffs for more details.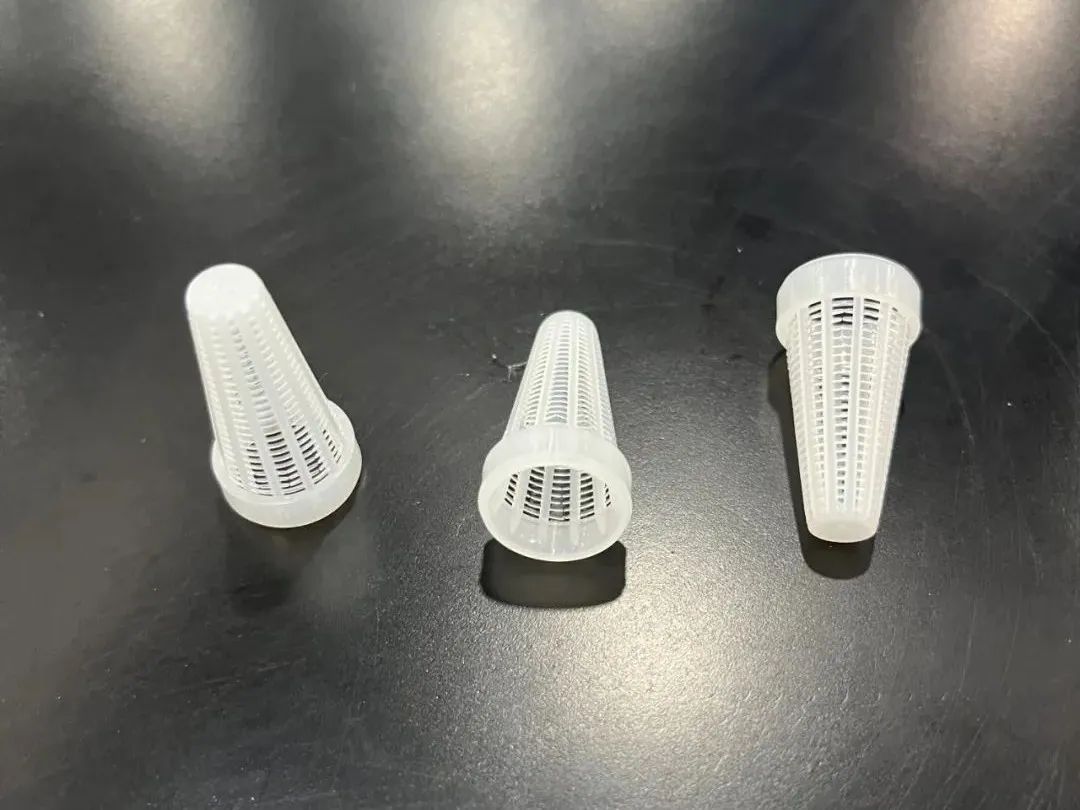 Product: Medical Blood Tube Filter
Material: PS
Number of cavities: 8
Weight: 0.64g x 8
Cycle time: 10.9s
As one of YIZUMI's hit products, the FF series electric injection molding machine has long been committed to overcoming the technical bottleneck of intelligent injection molding system. It could not only satisfy the customers' requirements of high precision, high efficiency and high stability, but also have wider application in industries such as precision electronic, medical, packaging, automobile spare part, etc.
In 2011, YIZUMI-HPM technical center in North America was set up with a long-term development target. It pays attention to brand promotion in the local market and strives to continuously expand the sales market through exhibitions.
As always, YIZUMI is committed to providing better, smarter and more energy-efficient injection molding products for the North America and surrounding markets.