On October 19 local time, the long-waited K 2022 grandly opens at Messe Düsseldorf, Germany.

K, the biggest and most influential trade fair for the plastics and rubber industry, not only guides the future trend of industrial development, but also offers a great communication platform for worldwide experts to facilitate their new ideas. And now here comes its 70th anniversary.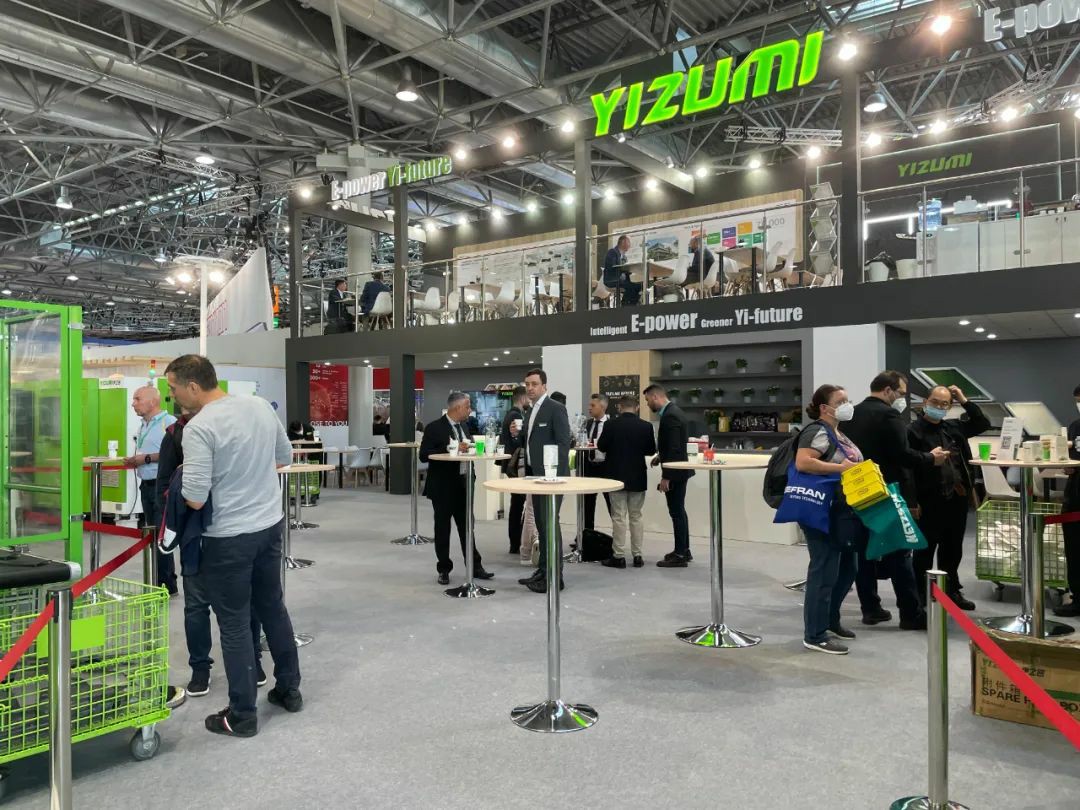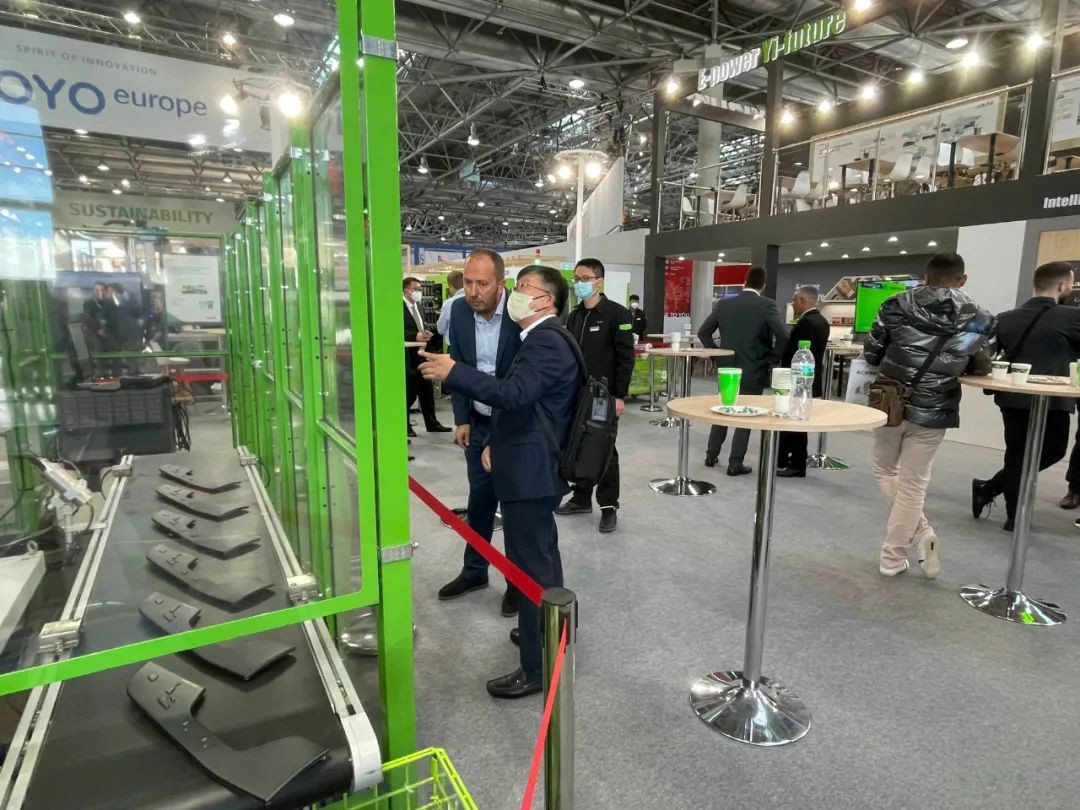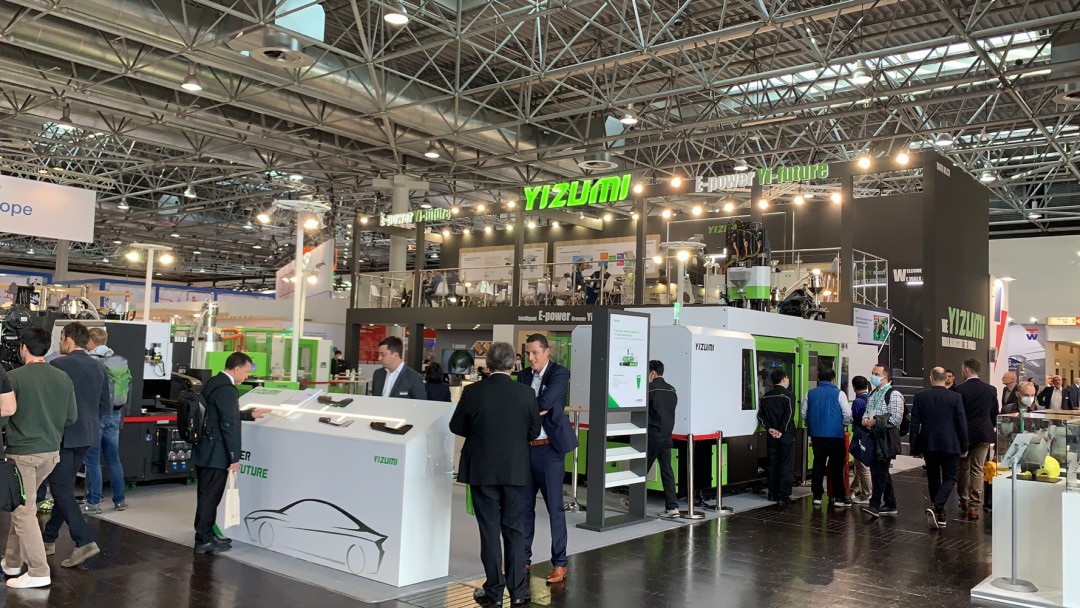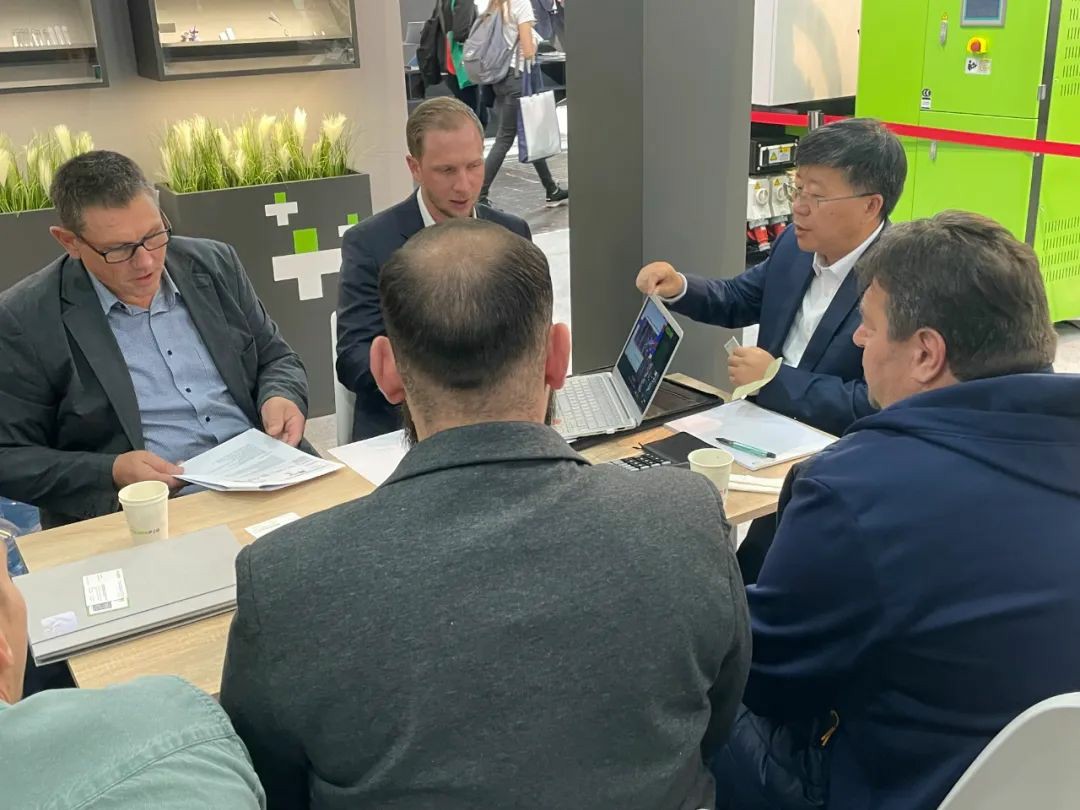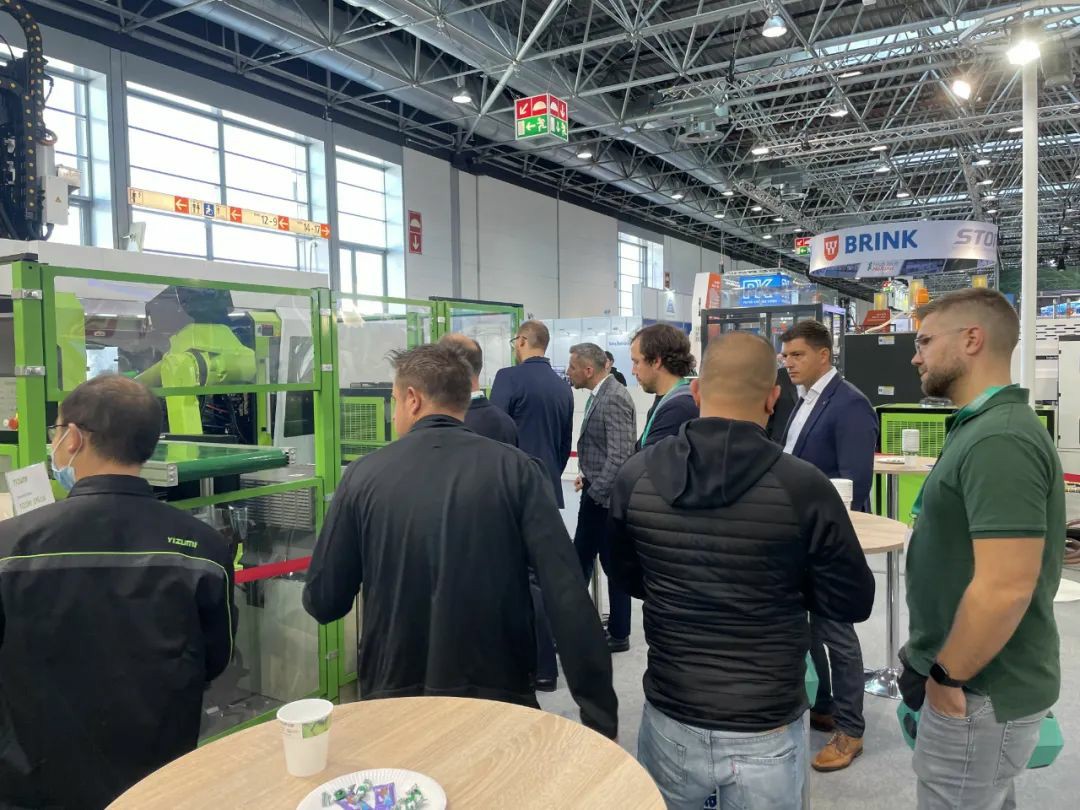 At K 2022, YIZUMI is on show with its advanced injection molding machines and intelligent turnkey solutions at Hall13/C77. These turnkey solution are for the production of the auto parts, high-speed packaging products and tri-color products. YIZUMI bases on the all-electric or hybrid technology and integrates machines, molds and related automation systems to provide global customers with more energy-saving, efficient and environmentally friendly turnkey solutions of polymer materials.
This time, our booth area is up to 324 square meters, nearly twice bigger than that in 2019, which was once regarded as the largest area of YIZUMI at K.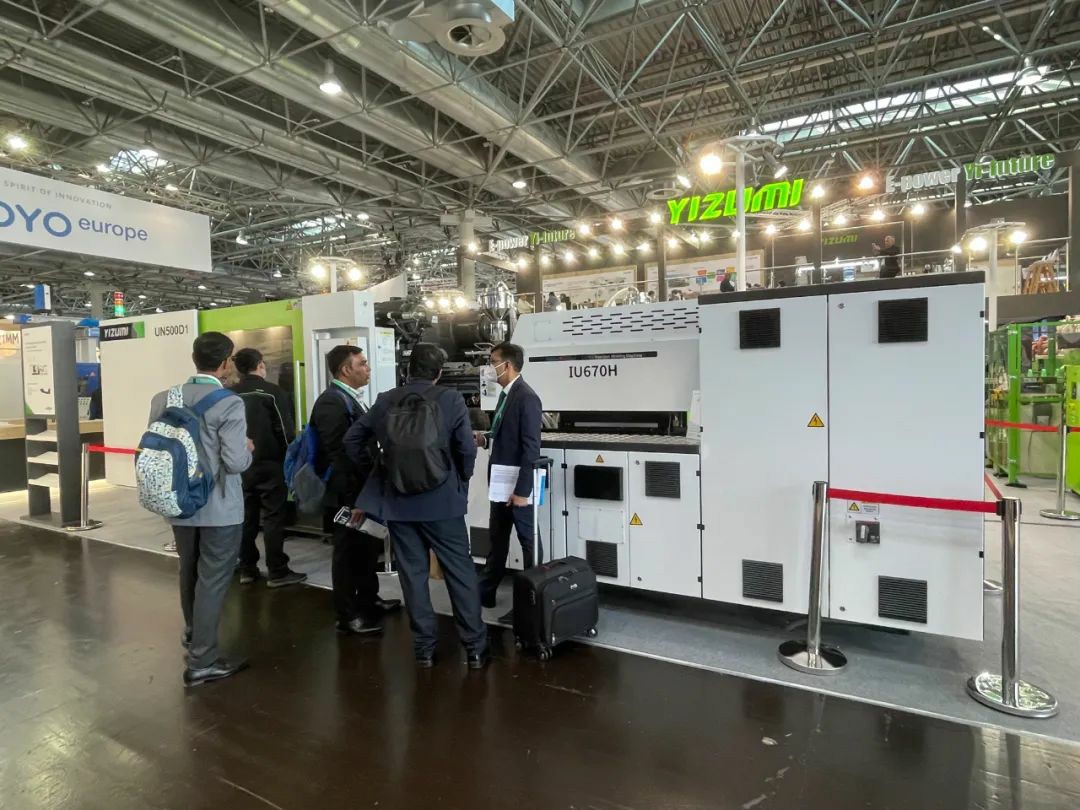 IMC molding solution for auto side door panel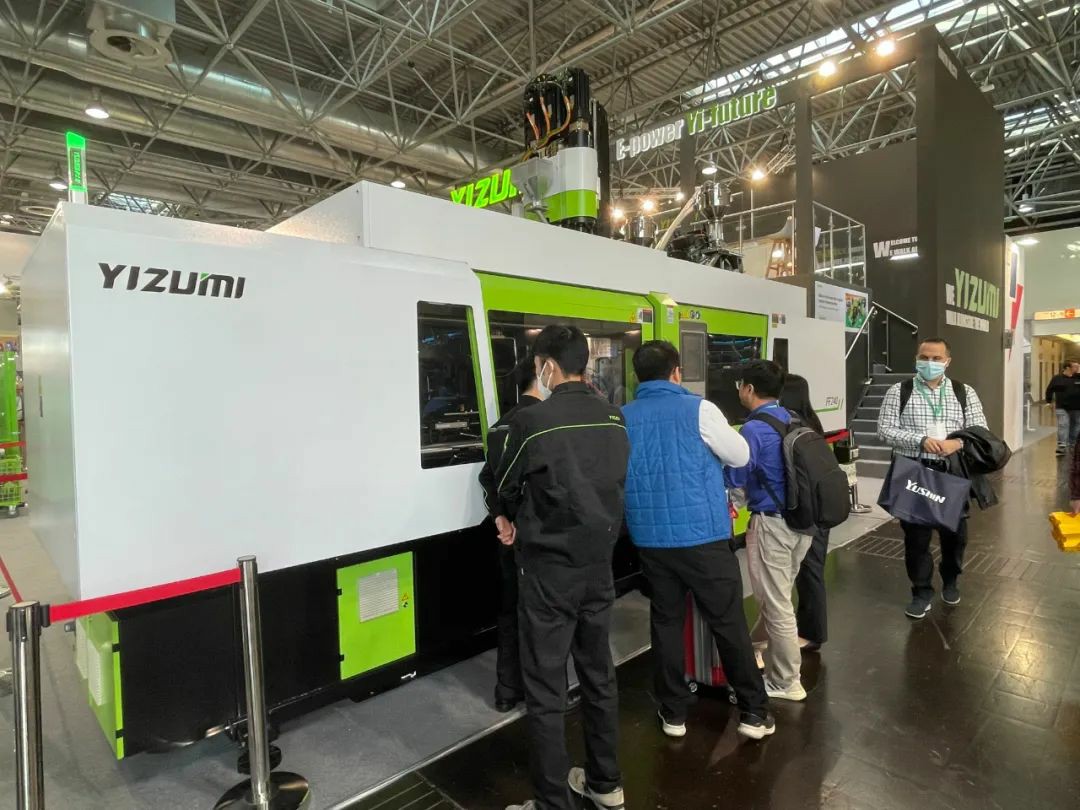 E-Combine molding solution for tri-color insulated water cup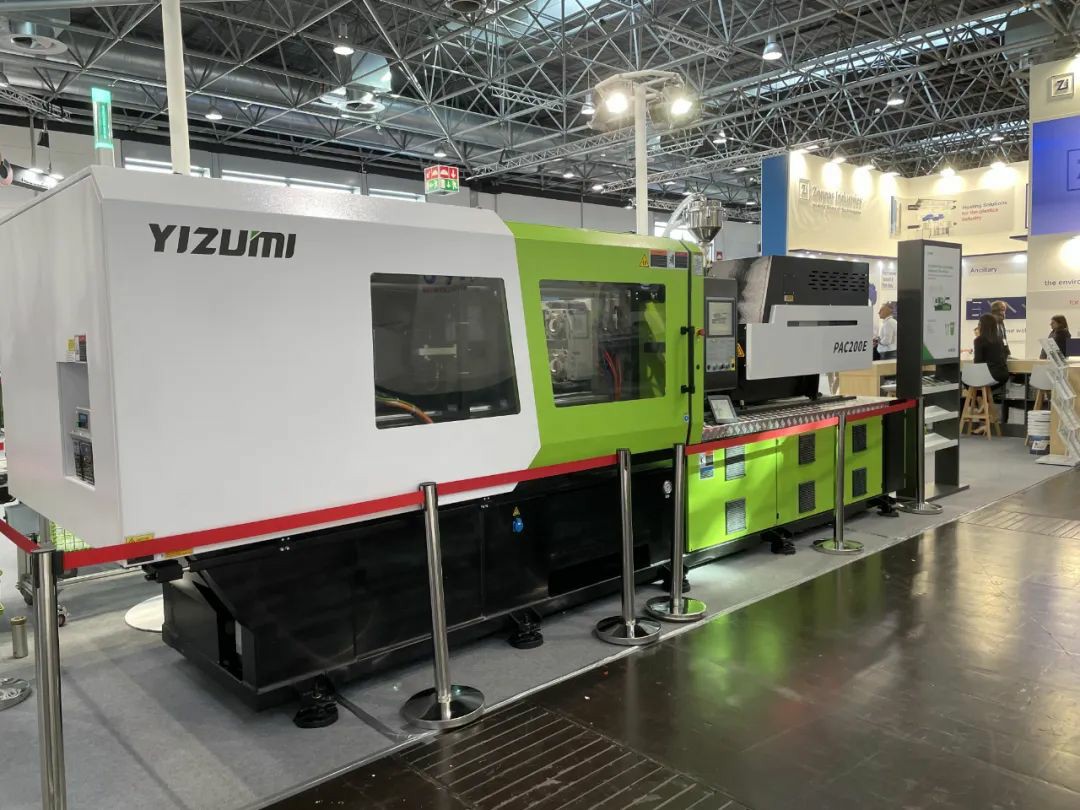 All-electric & high-speed molding solution for thin-wall cup
"Circular economy, digitalization and climate protection" are the hot topics of K 2022. For these, YIZUMI chooses the theme of "E-power, Yi-future", in the hope of showing YIZUMI new technologies and processes at K 2022.
Mr. Zhang Tao, the deputy managing director of YIZUMI group and general manager of the injection molding machine division said, "Low-carbon economy is the common choice of global economic development. YIZUMI continuously develops industry-leading new technologies and processes in the field of polymer material injection molding to meet the needs of the market and customers, also provides them with better cost-effective turnkey solutions. These innovative directions will be the sustaining momentum for the future development of YIZUMI."
With the resurgence in demand, manufacturing equipment from Asia, especially from China, is becoming more popular with European customers. And K 2022 is undoubtedly a great platform to further expand the international market for equipment. YIZUMI's innovative products attracts great interest of large number European customers on the spot.
Mr. Zhang Tao emphasized, "In the past two years, the fastest growing overseas markets of YIZUMI include developed European countries like German and Italy as well as the traditional developing countries, which signifies that the comprehensive competitiveness of our products is improving rapidly. YIZUMI is committed to becoming a world-class enterprise in its field on a global scale. The European market is the key strategic step for YIZUMI to enter the global up-market and reach the high-end customers."
For this purpose, YIZUMI has strengthened its technical support and service capabilities in some key markets, and built a marketing and service network covering the whole Europe with R&D center, technical service center and spare part center in Europe, providing local partners and customers with all-round technical and service support.
For more detail information about turnkey solutions of YIZUMI Injection Molding Machines, please do not hesitate to find us at Hall13/C77 on site or follow us on https://www.yizumi.com/en.