LEAP530U Die Casting Machine
Introduction
An enhanced, high-strength three-platen die casting machine designed by an international engineering team with long-standing die casting machine design experience. LEAP's advanced, real time closed loop injection provides highest international level of casting performance resulting in highest OEE. The system is complemented by a highly innovative and energy saving hydraulic drive-group as well as a state-of-the-art HMI featuring highly intuitive programming.
World Class Technology at fair prices.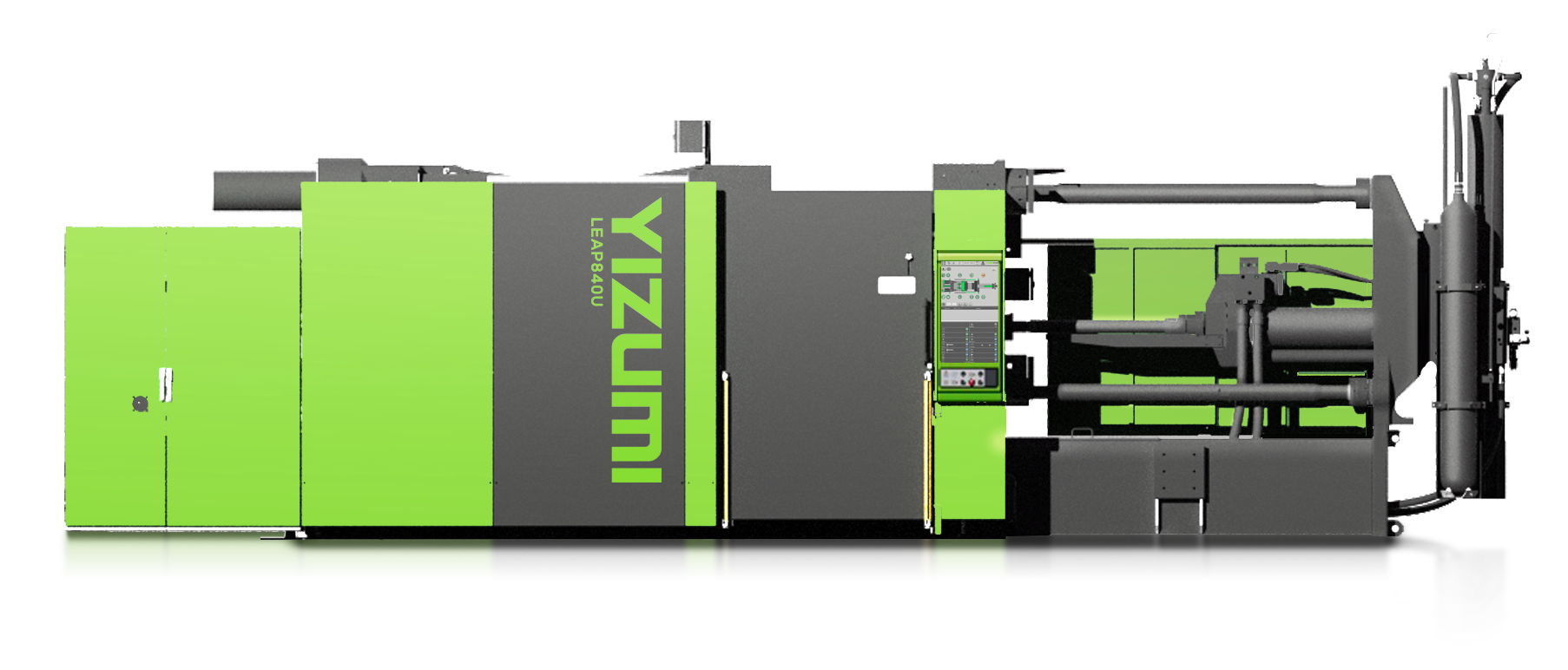 Highlights
01 Energy Saving, Innovative Drive Group
Digital constant pump or high dynamic servo pump, YIZUMI offers energy efficient drive groups offering precise hydraulic movements, high protection of hydraulic components with a long service life and an energy consumption of up to 40% below conventional systems.
02 Rigid and Fast-moving Clamping System
Re-designed for performance, our toggle system provides fast and accurate die movements. Increased stability of the platen reduces flash build up while maintaining an attractive tie bar spacing.
03 YIZUMI Flexible Energy Board
This great YIZUMI feature allows flexible configuration of all energy connections needed to operate even the most complex tools. Supports also safe and quick production changes.
04 YIZUMI Yi–cast Injection Unit - Quality with Every Shot
Making use of the most advanced technology for its real time closed loop shot control, YIZUMI LEAP provides its users with highest precision and repeatability for every shot.
05 YIZUMI ORCA–HMI with Full Performance Control
With its structured, intuitive graphic supported HMI menu, the YIZUMI ORCA control allows full management of critical production parameters with ease and efficiency. With minimum training needed, this control system reduces complexity for all its users.
06 Interfaces for Smart Cell Integration
Standardized signal or bus system interfaces allow flexible and easy cell integration with any peripheral standards used worldwide by customers.
LEAP-EN 20231030.pdf
*The data above were acquired by testing in the factory, only for your reference. As to the specific data, please refer to the actual equipment.